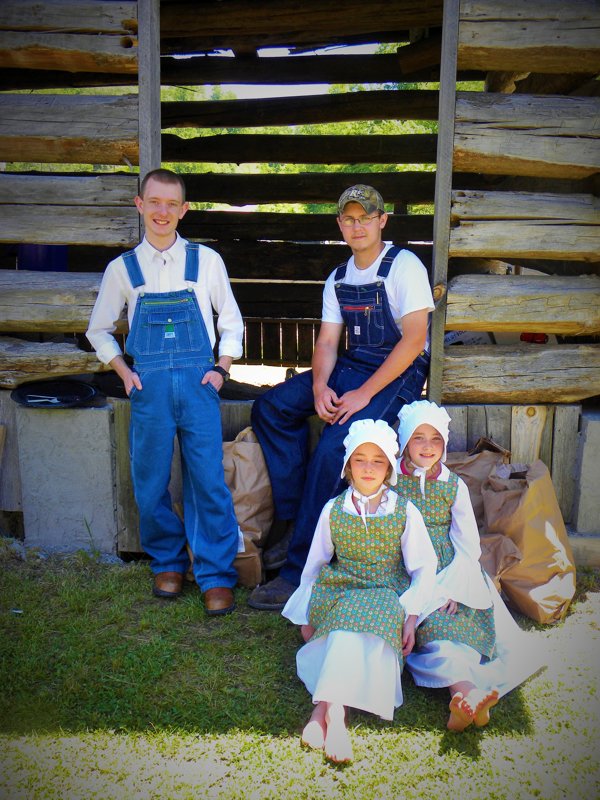 The SaltWorks Appalachian Homecoming is an annual festival at the Pioneer Village in Manchester, Kentucky. The site of the historic Langsford Salt Works, home of the Manchester Pioneer Village, provides the backdrop for the Salt Works Appalachian Homecoming. Join us for music and entertainment at one of Clay County's most historic sites.
The SaltWorks Festival is held annually on Memorial Day weekend at the historic Salt Works Pioneer Village in Manchester. Pioneer Village is a collection of log buildings - some dating back to the 1790s - that were built in Clay County. The event features fine arts, handmade and hand decorated crafts, pioneer demonstrators, live blue grass music, homemade food, and children's activities.
◆ Food ◆ Music ◆ Storytelling
◆ Antique & Vintage Market ◆ Handcrafted Items
◆ Demonstrations of Pioneer Skills
The name of the festival is a reference to the historic salt industry that helped lead to the development of Manchester and Clay County. In fact, one of the earliest references we have to the community that became Manchester was a 1795 newspaper article out of Lexington that described a new salt works on the banks of Goose Creek. The salt industry thrived in Clay County until the Civil War, when raids by both Union and Confederate armies destroyed most of the area's capacity for commercial salt production. These difficulties, coupled with the the discovery and development of new salt wells in other (more accessible) parts of the country, effectively ended the salt industry in Clay County.
While Clay County no longer exports salt to the outside world, the significance of the industry to the community has been given new life through the SaltWorks Appalachian Homecoming. This festival is a weekend of food, music, dancing, storytelling, and more that highlights the culture of pioneer mountain life.
We hope to see you at the SaltWorks Appalachian Homecoming as we celebrate our history, our culture, and our future!
The SaltWorks Appalachian Homecoming is a project of Stay in Clay, Inc. and funded by the Manchester Tourism Commission, First National Bank Manchester, and Petrey & Newcomb Orthodontics.